Children
Ministries for Children and Families
Kids4Christ
Kids4Christ (Sunday School) is back in person beginning May 2. Children of all ages will meet in the gym for a fun, interactive series of Bible lessons.
When: Every Sunday 9:30 - 10:15am.
Where: PreK-K and Grades 1-5 in the gym
Administrator: Barbette Lowndes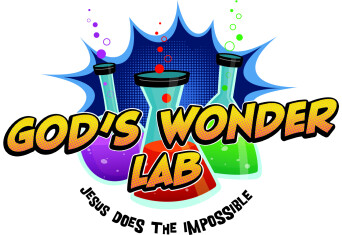 Vacation Bible School at Reformation Lutheran
God's Wonder Lab
Mon. July 25 – Thurs. July 28
9:30 a.m. - 12 Noon
**FREE** event for children ages 3-12 years old
Our God can make the impossible possible! He does marvelous things!
A science lab conducts experiments that explain how things are possible. At God's Wonder Lab, discover that Jesus does the impossible for us.

Children will have a chance to spend time with old friends and make new friends while learning real Bible stories about real people and the lessons that apply to our daily lives. We can't wait to see you here!
Register your kids and invite family and friends to join the fun! Direct them to the VBS website or share the Facebook event with your contacts. To register, go to http://www.myvbs.org/ReformationSanDiego (Open to children age 3-12. Children must be completely potty trained to participate.)

VBS does not happen without the energy, enthusiasm, and dedication of Reformation's volunteers! There are many opportunities to be a part of this program. Volunteers can sign up online at http://www.myvbs.org/ReformationSanDiego. Please contact Sarah Rodrigues ( ) with questions about volunteer roles.
Save the Date for VBS Family Day on Friday, July 29! This fun event from 5-7pm will be a great way to share the fun of VBS with the whole family.
More information on Facebook: https://www.facebook.com/events/1282533045886941/1282533055886940/